Forign Students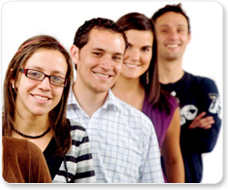 P2G tecch welcomes the students from different part of the globe with its world class lab facilities and best training team offering wide range of Networking courses makes us so special in India
We offer wide range of courses in CISCO, Juniper, Check Point, F5 Loadbalancer, Palo Alto, Sonic Firewall, Fortinet & VMware certification programs all under one roof making us Networking Specialist.<
We conduct package networking courses which covers all various different networking making the candidate become an expert.
Our instructors are lab certified, having real life production experience in designing, implementing and supporting large telecompanies and enterprise networks comprised of high end networking Products.
Our pricing for various trainings are very attractive compared to any other institute in the world. We offer courses at very less pricing and also providing vast industry experienced instructors to teach courses and hence it gives a strong reason to our international students to join us.
We provide personalized and customized trainings on request basis.
We can also arrange a service apartment with all amenities like AC, fridge, washing machine, television and basic cooking facility on request basis which has to be made 20 days prior to your arrival in India
For further details, please contact us at admissions@p2gtecch.com