About Us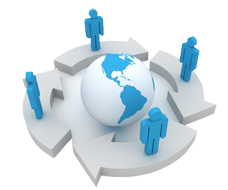 P2G tecch is part of the business subsidiary of P2G, started in the year 2011 P2G tecch has seen tremendous growth and response since the inception. P2G tecch is founded by experts coming directly from the field possessing rich real time experience on networking products. P2G tecch is known for its quality training and innovative approach yielding the best possible result.

Trainers are the backbone of any training company, today we proudly say that core training team is rapidly creating experts in technology and working towards becoming the best training company in the world. We are affiliated to some of the reputed Networking and Internet Security Product Developers in the world to offer world class educational experience to the students. Our goal is to prepare students to easily meet the challenges of current job market where in employers like service providers and enterprises have already started looking for multi-vendor product skill set in a candidate.
Most of the training institutes who make you purely specialize in one product, we at P2G tecch teach numerous Networking Courses under one roof. Candidates become a multivendor professional and make them unique from others at the time of interview and hence increasing their chances of getting a better job at a better salary. Our core technical team is Multivendor-Certified instructors, expertise with most advanced technologies and able to excel in each level that ensures every student gains the knowledge and skills which impacts their productivity.
P2G tecch by providing high quality training ensures that our candidate will perform better in any job interview, due to the amount of knowledge they possess it makes them join in dream comes true job. We welcome you to join us and become an expert in technology.
Our Focus
P2G tecch was founded on an incredibly powerful vision of becoming the very best international brand for providing educational services.
Our Purpose
Our mantra is to educate innovative technologies in the best way and become the essential global choice for technology achievers.